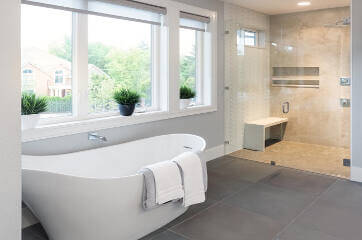 We'd love to say that our trade is one free from unscrupulous tricksters, but that would simply be a lie. As with all industries, ours is one where cowboys do exist – and they can seem indistinguishable from the real McCoy unless you have a few well-placed insider tips to tell one, from the other. Regardless as to whether or not you use our services, we don't want anyone getting stung or, worse still, having their life put in danger by a clueless worker who undertakes dodgy gas work. So here are four pointers to ensure the plumber you choose, is to be trusted.
Accreditations and memberships – They are a mark of safety and quality of workmanship
At the least any plumber you consider should be Gas Safe registered (you can search the register right here), but beyond this peace of mind can be gained if they are also a member of industry bodies or associations where membership requires they meet certain standards or criteria.
What about us?
We are both Gas Safe Registered, as well as being a Which? Trusted Trader. You can view our Gas Safe profile here, under our trading name of J B S Services Ltd.
Reputation and reviews – What are others saying about them?
Forget about fully trusting the words of the company alone – it's most definitely in the words and reviews of previous customers that true insight into a company's engineers and quality of work is gained.
What about us?
We currently hold an impeccable score on Which? Trusted Traders of 5 out of 5 – read our reviews here.
"I contacted Rob following a recommendation from a neighbour, he sent 2 of his team Ashley and Jamie within 24 hours, both great lads very polite and attentive, everything was explained so well".
– Paul R, London
Ask them – How long have you been in business?
New plumbing companies with no reviews may be a cause for concern, after all, it's fast and straightforward to change business names to effectively wipe out any previous poor reputation. Of course not all new companies will turn out to be untrustworthy, but conversely, companies that have been trading for a solid number of years, and who have a good reputation, clearly must be doing something right.
What about us?
We set out in business way back in 1999 – since which time we've grown primarily through word of mouth referrals.
Find out – Do they provide product warrantees?
At the very least, a professional plumber will always offer warranty on the products that they use (and in fact, these warranties are provided by the manufacturers' of the parts, rather than by the plumber themselves). Beyond this however reputable plumbers will always be happy to guarantee their workmanship – and be willing to return within a reasonable time period to inspect and rectify any issues that may arise following the job.
What about us?
We passionately believe in complete customer satisfaction, which is why all of our work is 100% guaranteed.
From broken boilers to leaky taps that won't quit their drip, we look after all forms of plumbing problems, both large and small. Let's look after yours – speak with the Platinum Plumbers team on 020 8855 0361.