Orpington is a small town with a population of 15311 which can be found towards the centre of Bromley borough. In the south east of London, Orpington is just outside the M25 and Green Belt area but is very popular due to its medieval sites of interest. Places to visit include the Pre-Norman All Saints Church and the historic The Priory. The M25 runs just below the town offering convenient road access while train users can opt for the railway station within Orpington for direct links.
Our Orpington Platinum Plumbers are master bathroom fitters
When the wet room turns into a damp room and the power shower becomes a trickle, it may be time for a new bathroom. Our Orpington bathroom fitters are skilled and specialised in designing and installing new bathrooms, bringing that lost oomph back into the shower.
Working in Orpington for around 20 years, we have a loyal set of customers who turn to us for all their bathroom, plumbing, and heating needs. We like to think that it's because of our professionalism and friendly faces, but we suspect our fair prices and reputation have something to do with it too.
A great recent example was a job we did for a recently retired couple who wanted to update the bathroom in their bungalow. It had been a while since any work had been done in the bathroom so the work involved some updating of the pipes and replacing all the fixtures and fittings as well as installing a new bathroom suite. Our clients were delighted with their new bathroom and we were thrilled to see how our work can have a positive impact on people's day-to-day life.
We are a family business, flexible and adaptable to our clients' needs and willing to talk everything through first so you make the right decision about what you need. Why not give us a call today?
They are also master renovators
Sometimes a few small changes can make a world of difference. It may be that all you need is to make the odd improvement in your existing bathroom to give it a whole new lease of life and make it feel brand new. We can work with you to figure out what will work within your budget and what you want to achieve, but here are a few thoughts to get you going:
Let's figure it out together, all you need to do is give us a call and we'll go through the options with you.
GET YOUR FREE QUOTE
Enter your details and we will call you back asap
Why are we good at what we do?
It's simple really. We put our customers first, make sure we have the skills and experience to do a great job, and then add in the extras:
Have we inspired you to take the next step?
We certainly hope so – get in touch for your free quote now 020 8855 0361 or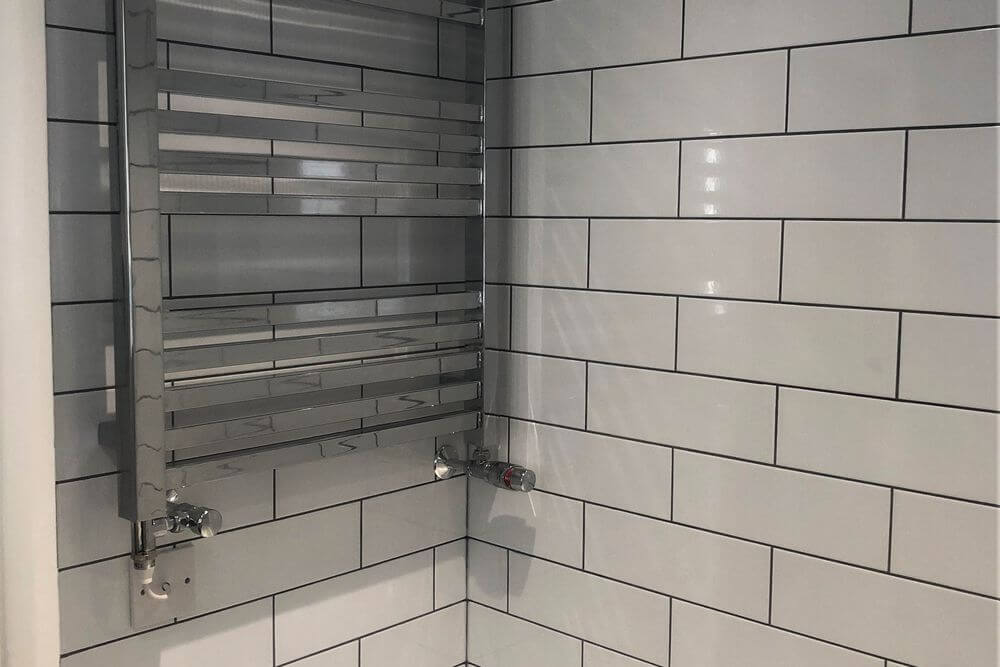 Whether you need a plumber for an emergency leak or to fit a new appliance, there's a lot we can do. Here are some of our more popular services:
The key ingredients to a warm home
Don't leave sorting out your heating system or boiler until the last minute or the winter cold may set in before you're ready for it. Experience has shown us that you never know when you may need to be ready to flick the switch on for the central heating and you want to be sure your boiler is serviced and ready to go. It may be that you have decided to update or replace your boiler this year, in which case all the more reason to get it done and, more importantly, get it done by knowledgeable and skilled professionals.
Our Platinum Plumbers engineers have been doing this for a while and have seen it all. No doubt more than once too! Talk to us about your heating and boiler or one of our other services and make sure you're ready for winter early.
Rest assured that we are Gas Safe registered so you know our standards are high and comply with all requirements.
Let's talk! For a chat or your free, no-obligation quote, call us on 020 8855 0361, email us at or ask us to call you back by using our online form.
Platinum Plumbers
Quality & long-term plumbing solutions
Contact

Platinum Plumbers
Email us or fill in our simple contact form to arrange a free, no-obligation quote.