Bromley is a town which lies to the south eastern side of London, and offers a vibrant and lively atmosphere with plenty of things to do. The Glades Shopping Centre is ideal for a spot of retail therapy while The Churchill Theatre is a subterranean architectural delight. The A21 makes it simple to reach the town via road while public transport links are equally as good with two separate stations in the town, in Zones 4 and 5.
The Bromley bathroom fitters team
Getting a new bathroom can be exciting and stressful in equal measure. The excitement of knowing that you'll have a new sanctuary to relax in or a cool space for a wet room is quickly tempered by the choices you have to make: finding the right design for you and getting specialists in to fit it. You've taken the first step in taking the stress out of it though. Our Bromley team of bathroom fitters is particularly skilled and experienced in designing and installing bathrooms and we make it our mission to take the pressure off you.
We recently undertook a bathroom renovation for a client close to Bromley South station. A young couple had just moved into their first home and had a limited budget but were keen to revamp an old '70s-style bathroom. We replaced the bathroom suite for them and with some clever use of fixtures and fittings we were able to create a bathroom that was as good as new.
We've been doing this now for 20 years. We start by advising clients and when the decision is made we will get on with the job so their bathroom is ready for them to enjoy. Over the years we have built up a solid reputation for the quality of our work and our professional approach, while still being your friendly local plumber. We enjoy making our clients' ideas come to life, so why not give us a call to talk about how we can help you?
A new lease of life to an old bathroom
When the need for a new bathroom is there but the means are not, then updating your existing bathroom is the next best thing. By the time we're done with yours, you'll think it's a new one anyway! Here are a few thoughts to get you started:
We're here to help and advise so don't hesitate to get in touch. For renovation or installation work we'll chat through some options and give you your free, no-obligation quote – just drop us a line.
GET YOUR FREE QUOTE
Enter your details and we will call you back asap
Reasons to go with Platinum Plumbers
We may be local but we have much greater experience than just the local area. That's because we have been doing this for around 20 years. We have also put in place a set of rules that we live and breathe by on each job, so you know you're in good hands.
Have we inspired you to take the next step?
We certainly hope so – get in touch for your free quote now 020 8855 0361 or
More than just bathroom fitters we can take on any plumbing-related work in your home or business including heating and boiler installation. Gas Safe registered we work to the highest industry standards. We can: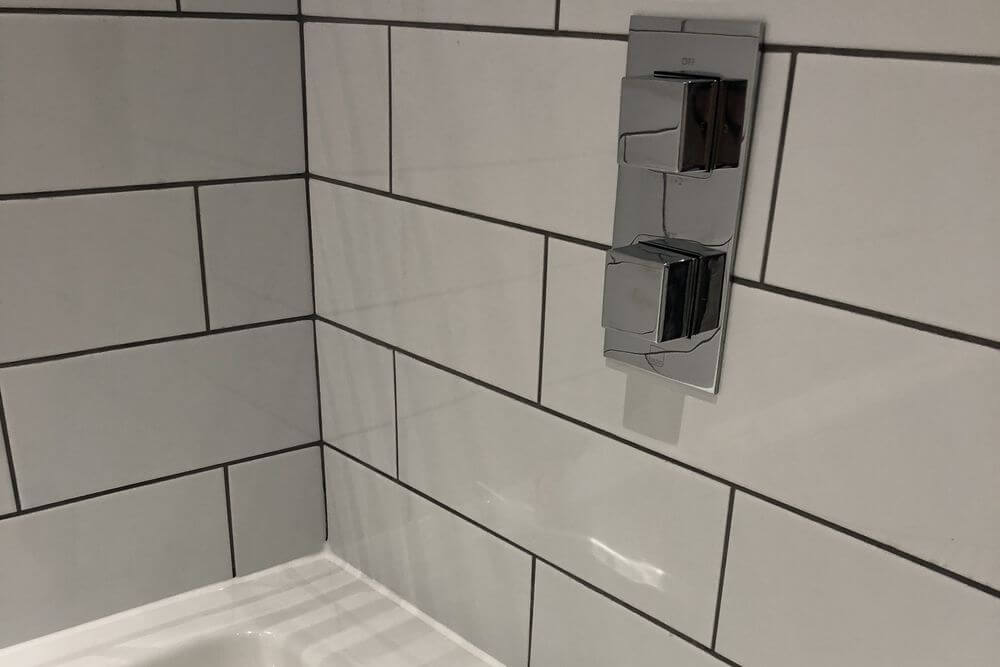 Our general plumbing services cover the full spectrum of work, including:
Free Quote
Let us help you make the right decisions when it comes to bathroom installations and plumbing. Ask us for your free, no-obligation quote today. We're on the end of a phone on 020 8855 0361 or ask us to call you back by completing our online form.
Free Quote
Is your boiler working efficiently?
Are you sure it keeps your home warm and the hot water flowing without costing you too much money? Our Platinum Plumbers boiler specialists can check your boiler to make sure it is serviced and working well, leaving you with only getting the temperature right on the thermostat for that wonderful warm feeling when you come in from the cold. We can also:
We are fully Gas Safe registered and work to the highest industry standards as a minimum.
Why not give us a call and find out how we can help you? For all your questions and any advice you may need just call us on 020 8855 0361or email us at . For a call-back service all you need to do is ask for your free quote here. Remember to ask for your free, no-obligation quote too!
Platinum Plumbers
Quality & long-term plumbing solutions
Contact

Platinum Plumbers
Email us or fill in our simple contact form to arrange a free, no-obligation quote.