Blackheath is part of the borough of Greenwich, lying to the southeast of the city. It offers lots of open spaces, including one of the biggest expanses of common land within London. In addition to the heathland, there's a buzzing community with shops, pubs and restaurants surrounding the town's train station. The A2 ensures that car users are able to reach the town just as conveniently too.
The Blackheath bathroom fitters crew
Look no further, you have found us! Your local Blackheath specialist bathroom fitters, ready to take on whatever challenge you can send our way. We are an experienced and flexible family business in it to bring a smile to our customers' faces when they see their new bathroom for the first time. We have been doing this for nearly 20 years now and we never get tired of seeing our clients happy!
We have a reputation for high quality work and professionalism, and we have the skills to tackle all manner of bathroom installation work – larger or small, simple or complex. When you have made the decision to invest in a new bathroom, make sure you get the right team in for the job too.
A recent project that we are particularly proud of was that for a client in their new flat along Blackheath Village who needed a bathroom makeover to refurbish the old bathroom and replace the fixtures, fittings and the bathtub with a new double shower stall. We had to move quickly so as not to leave them without a functioning bathroom for too long and are pleased to say we completed the job in record time, leaving behind a happy client enjoying their new, modern bathroom. Talk to us to find out how we can help and we can tell you more about our skills and experience.
There's life in the old bathroom yet
Perhaps it's a renovation you're thinking of rather than a new installation? Changing your existing bathroom, whether it's a few small tweaks or a full-scale refurbishment can transform it so it's as good as new. When you don't want the upheaval of a new bathroom talk to us – we can still make it look like it's a new one! We have a few tricks up our sleeve to do this:
Why not give us a call for an initial chat and to get some ideas on how we can help? We're here to answer any questions, whether it's a new installation or a refurbishment that you're thinking of. Then we can give you your free, no-obligation quote too. All you need to do is get in touch.
GET YOUR FREE QUOTE
Enter your details and we will call you back asap
Why Platinum Plumbers? Well, let us tell you why…
Won't everyone tell you they are different? Possibly. But not everyone has the skills and reputation to back up that claim. Here is why we know we are different and why we're the right bathroom fitters for you:
Have we inspired you to take the next step?
We certainly hope so – get in touch for your free quote now 020 8855 0361 or
Three services in one plumbing company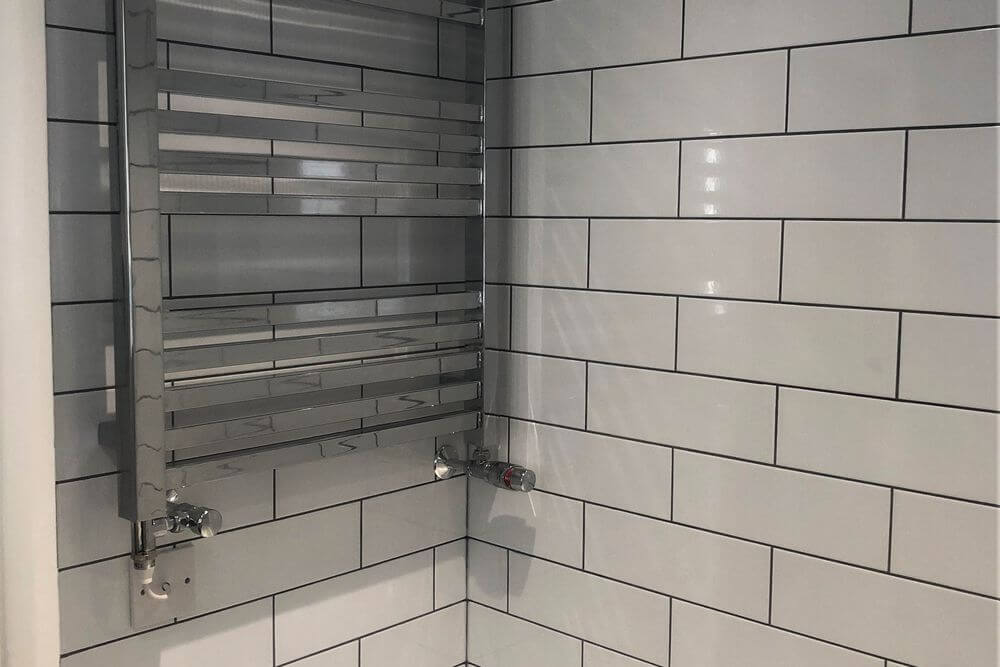 Did someone mention expert plumbers?
Yes, we did. We've been plumbing for 20 years too and can take on any plumbing work, including:
Keep your house warm and the hot water flowing
Waking up to a warm home. It's a great feeling isn't it when it's blowing a gale outside? We can help you make sure the heating stays on and the hot water is flowing with our boiler and heating expertise. From boiler servicing and installation to fitting a new central heating system, our engineers have the knowledge and experience to do it all for you so you needn't worry about a thing. And of course we are fully Gas Safe registered. Here are a few of our services:
Find our more and join our family of satisfied customers. Call us 020 8855 0361 or email us at and we'll be happy to answer your questions and give you your free, no-obligation quote. Want us to call you back? Just ask for your free quote here and we'll give you a ring.
Platinum Plumbers
Quality & long-term plumbing solutions
Contact

Platinum Plumbers
Email us or fill in our simple contact form to arrange a free, no-obligation quote.