Bexleyheath offers some of the premier retail shopping in London, situated in a green and leafy location with Danson Park close by. Part of the London Borough of Bexley, Bexleyheath is is the south east of the capital and lies close to Welling. Railway access is available within the town, with the station on the Bexleyheath Line and linking up to London directly. The A2 provides convenient access for road users.
The Bexleyheath bathroom fitters team
It's time for a new bathroom. You know what you want, you've even picked out the design and can't wait to get it into your home. To get the job done right, you also need the right bathroom fitters. Bexleyheath's very own Platinum Plumbers team are just what you need.
We have been installing new bathrooms for 20 years. We have the skills, the experience, and the knowledge to help you design the right bathroom for you and to install it when you're ready. We know the value of a job well done and of satisfied clients and we work hard to maintain the reputation we have built up over the years.
One of our most interesting jobs was a full bathroom installation for a family living near Russell Park. They made the decision to replace it after years of debate and asked us to design and install a bathroom that would last them for the next 20 years. We are proud to say that by the time we were finished, we had one happy family – the kids loved the bathtub and the grown-ups were looking forward to making the most of the power shower! Talk to us about what you want from your new bathroom and we'll make it happen for you.
Previously-loved bathrooms taking on a new life
Sometimes the time isn't quite right for a new bathroom. So why not renovate the one you have and turn a well-loved haven into a new one, and it'll feel as good as new. We can turn your old bathroom into a new one by:
Talk to us to find out how we can help – whether you're looking for a new installation or a renovation. We'll give you a free, no-obligation quote to help you decide. All you need to do is get in touch.
GET YOUR FREE QUOTE
Enter your details and we will call you back asap
What makes Platinum Plumbers right for me?
We like to think that there are lots of things. We're not only local, but we have set ourselves some basic standards we live by on all our jobs. If that's what you're looking for in a bathroom fitter, then Platinum Plumbers are right for you:
Have we inspired you to take the next step?
We certainly hope so – get in touch for your free quote now 020 8855 0361 or
Bathroom fitters, plumbers and central heating engineers
Yes, we are all those things. Don't just think of us as your bathroom fitters, think of us as your friendly local plumber, able to take on any job large or small. We'll install you bathroom, we'll put in your new central heating system, and we'll fit your appliances and fix your leaky taps. We are Gas Safe registered so you know you're in good hands.
So the next time you're looking for a friendly and professional plumber in Bexleyheath, think of Platinum Plumbers. We won't let you down.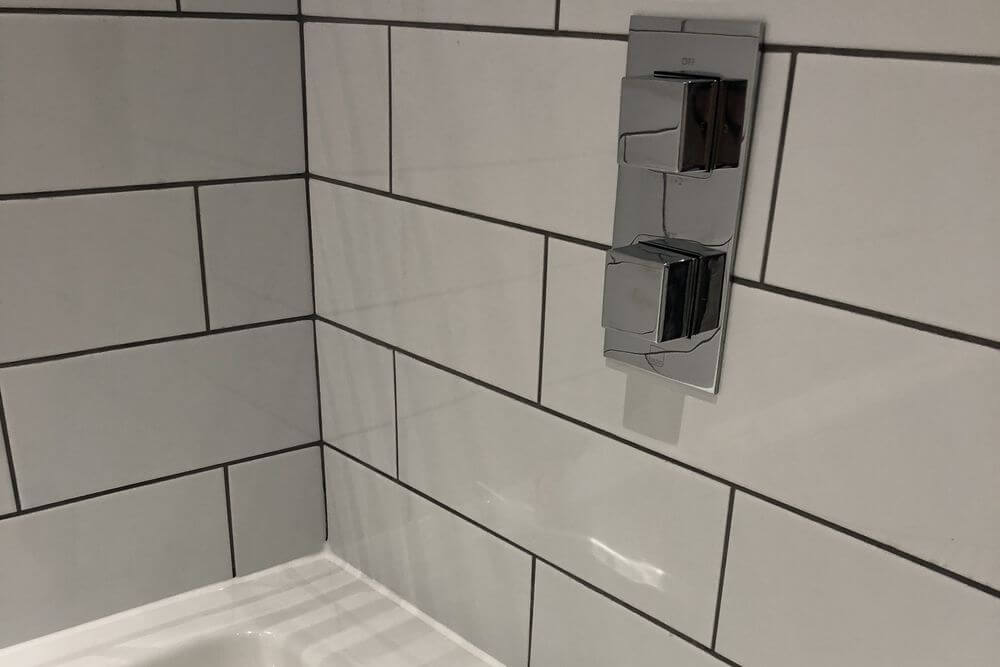 What sort of plumbing do we do?
It's not just bathrooms we're good at. We can do all sorts of plumbing in the house and garden, including:
Keep your home cosy and inviting with a working boiler
There's just something indescribable about coming into a cosy home when it's cold outside. That warm glow that you have been looking forward to all day. Be sure it's always there waiting for you with a new boiler or by making sure your boiler is checked and serviced regularly. At Platinum Plumbers we can do that for you. We will also make sure your central heating system is in good working order. We can:
Our Gas Safe registration will give you the peace of mind you need, knowing that your plumber has the right qualifications and experience for the job. We'd have it no other way at Platinum Plumbers!
Join our long list of happy customers by calling today for your free, no-obligation quote. We're on the phone, on 020 8855 0361, or on email at . For a call-back service all you need to do is ask for your free quote here.
Platinum Plumbers
Quality & long-term plumbing solutions
Contact

Platinum Plumbers
Email us or fill in our simple contact form to arrange a free, no-obligation quote.