Greenwich is one of the most well-known areas in London, thanks to its position as a prime meridian. Lying in Greenwich borough, it has a beautiful position right next to the south bank of the River Thames. This location is partially the reason for its strong maritime links, and you'll find the Cutty Sark docked here, accessible via Greenwich Park. The A206 runs directly into Greenwich but preferable routes include Greenwich Pier riverboat services or the railway from the town.
Greenwich's bathroom fitting experts
Has the shower lost its power? Is your relaxing bath not what it used to be? Is the bathroom looking tired and worn out? Time for a new one perhaps? Our Greenwich bathroom fitters are here to help. We can design and install a new bathroom for you, bringing the power and relaxation back to your day.
One example of our work in Greenwich is for a client who needed a bathroom installation in their flat overlooking Greenwich Park. It was one of those jobs that come along once in a long while – a beautiful flat with a view that we thoroughly enjoyed while we did our work. The client was clear on what they wanted, got involved in the new bathroom design and then left us to do the installation. We were sorry to leave the view behind at the end of the job, but happy to know that we had a very satisfied client making the most of their new bathroom.
We have been helping our clients in and around Greenwich for 20 years now, installing new power showers, wet rooms, baths, and bathrooms. Our reputation for high standards and quality of work is higher than ever and we take every job seriously; as seriously as we take our customer satisfaction.
A family-run business, our values are the same as yours – do a good job, do it on time, and price it fairly. Give us a call today and let us help bring your bathroom back to life.
Need to make a few tweaks in the bathroom?
Maybe it's just the shower dribble that needs to be turned back to a power shower while the rest of the bathroom is still the sanctuary it once was. Or your fixtures and fittings could do with a bit of a boost? Renovating your existing bathroom can do wonders to it and we've got a few good ideas that can help to suit all budgets. Talk to us about:
We'll talk you through all your options and give you a free, no-obligation quote. Just give us a call and let's see how we can help.
GET YOUR FREE QUOTE
Enter your details and we will call you back asap
We're different and we'll shout it from the rooftops
We like to be different. It's what sets us apart from the competition and the reason why we have so many happy and repeat customers. We have:
Have we inspired you to take the next step?
We certainly hope so – get in touch for your free quote now 020 8855 0361 or
A full service from a local team
We're pretty sure that you prefer to spend your time doing things that you enjoy rather than have to shop around for a specialist every time you have a plumbing or heating job that needs to be done. So we have put all our services under one roof, leaving you with time to spend doing what you love. At Platinum Plumbers we can:
Do all kinds of general plumbing: fix leaky taps, install new ones or unblock sinks and toilets
Central heating systems: install a new central heating system or boiler, or manage your boiler servicing
Bathrooms: install a new one or refurbish your existing one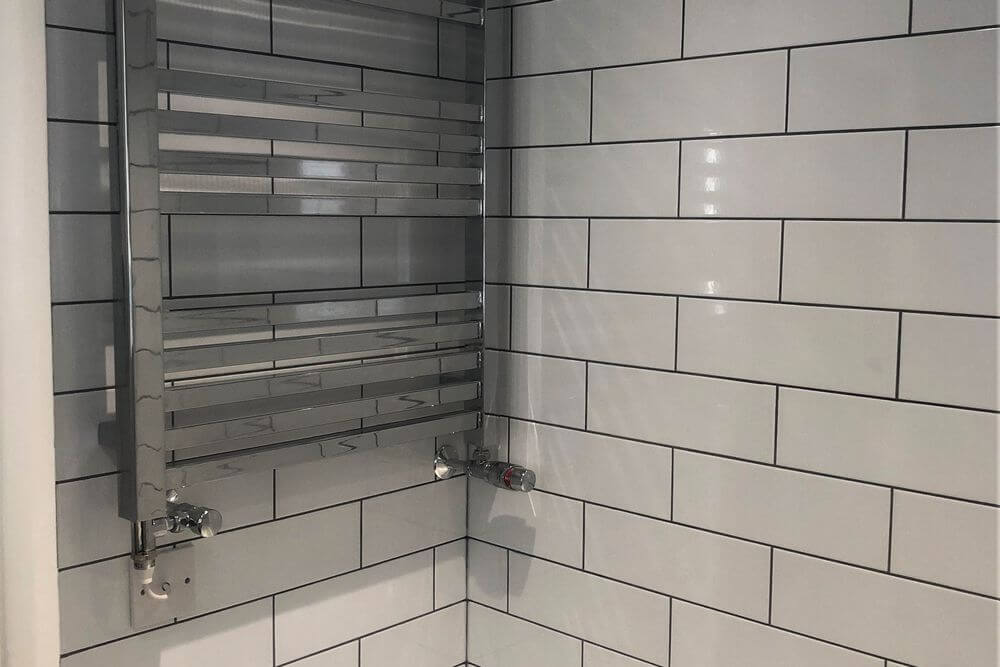 What are your general plumbing services?
Whatever could possibly go wrong or need to be replaced we can do it for you, including:
The central heating professionals
We like to think that we know all there is to know about central heating systems and boilers. It's a bold statement, but it's based on our years of experience (20 to be exact) and our highly qualified and professional team of engineers. And we can't not mention a long list of satisfied customers (which is really the main thing that matters to us). Here's a few of the things we can do:
Our Gas Safe registration gives you the reassurance that we work to the most stringent industry standards.
We also do call-outs for broken-down boilers, so should you find that the worst has happened all you need to do is give us a call and we'll be round to sort it out for you.
We look forward to hearing from you, so give us a call today. You can either call on 020 8855 0361 or if you prefer to email us we're at . We even offer a call-back option, let us know when is a good time using our online formand we'll get right on it.
Platinum Plumbers
Quality & long-term plumbing solutions
Contact

Platinum Plumbers
Email us or fill in our simple contact form to arrange a free, no-obligation quote.