Dartford lies within the county of Kent, just 18 miles from Charing Cross and is a popular town for commuters. There's much more here than easy access to the capital though with lots of green and open parkland including Dartford Heath, an area recognised for its Outstanding Natural Beauty. Dartford is a major hub for travel, with the M25 meeting the A2 while the mainline train station is only 35 minutes from Central London.
Dartford's local bathroom fitters
Having a new bathroom installed is exciting but looking for the right team to do it can be daunting. You need someone experienced, skilled, and reputable. And ideally local. Dartford residents have it all on their doorstep! Platinum Plumbers is a family-run business with 20 years of experience when it comes to bathroom installations and plumbing. Our ethos is simple: do a good job, price it right, and make sure the client is happy.
We have built up a good reputation this way over the years and we are known for our professional approach and friendly manner. Get in touch with us today for a chat and to find out why we are different. You're planning to make a big investment with a new bathroom, you want to get it done right too. Like our clients overlooking the Thames Estuary who wanted a new bathroom to replace their old, tired one. We designed and installed a modern bathroom complete with power shower and bathtub – he liked a quick shower in the morning before dashing to work while she preferred a bath in the evening to wash away the city grime and stress. We were able to do both for them and make it a feature even within a fairly small space, giving them what were after from their new bathroom and us two very happy clients.
Out with the old, in with the refurbished
Is it time for the old, tired bathroom to have a bit of make-over? Has it outlived its use or do you want a change but don't want to invest in a full-scale new bathroom installation? Fear not, we can help you re-work your old bathroom and turn it into one that's as good as new. With a few simple tricks, it's done! Here are a few ideas to get you thinking:
Take the first step today and call us. We'll talk you through some ideas and answer any questions. Then we can give you a free, no-obligation quote. Just get in touch and we'll take it from there.
GET YOUR FREE QUOTE
Enter your details and we will call you back asap
Here are some more reasons to choose us
We won't beat around the bush too much. You just want a few simple reasons why we are better than the other bathroom fitters you may have heard of. So here goes:
Have we inspired you to take the next step?
We certainly hope so – get in touch for your free quote now 020 8855 0361 or
One company, three services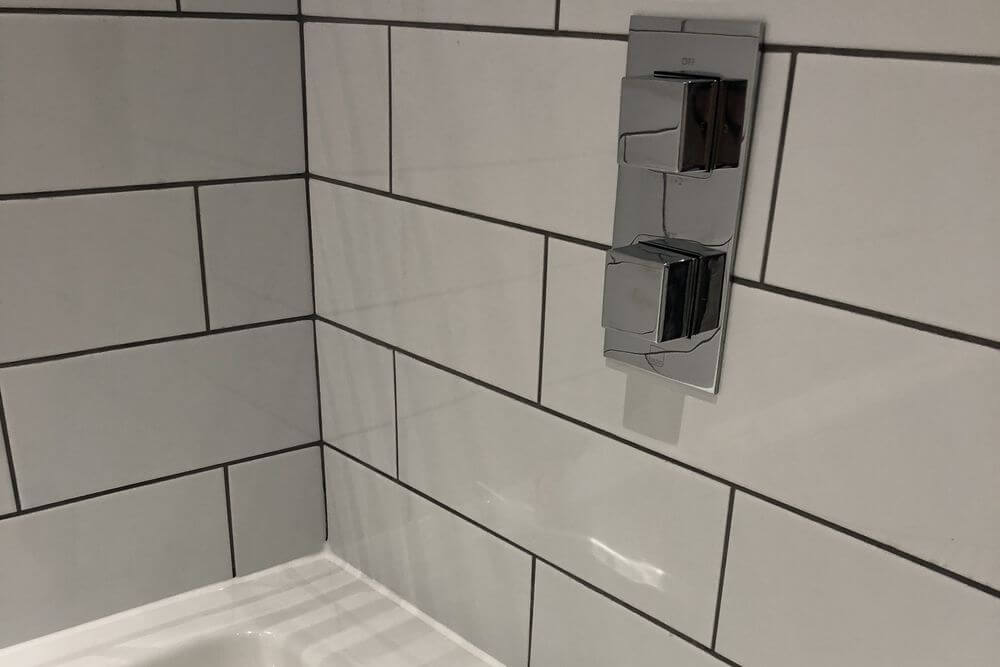 So what kind of plumbing can you do?
Well, anything really! Over the 20 years that we have been operating we have done all sorts of plumbing work, including:
Any kind of boiler, old or new
Installing a new boiler or central heating system needn't be something to worry about. We can take the stress out of it for you with our experienced and professional engineers who know all there is to know about installation and servicing of boilers and heating systems. They've been keeping people warm and the shower water flowing hot and steamy a while now. Fully Gas safe registered and with 20 years of experience under their belts, they could just be the right team for you too. Talk to us about:
Get in touch with us today for your free, no-obligation quote by calling us on 020 8855 0361 or emailing us at . If you want us to call you back, just let us know using our online form here.
Platinum Plumbers
Quality & long-term plumbing solutions
Contact

Platinum Plumbers
Email us or fill in our simple contact form to arrange a free, no-obligation quote.