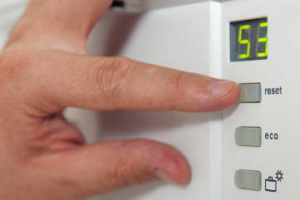 We all know just how important it is to get our boiler serviced on an annual basis, but during the summer months, we're often too busy thinking about our upcoming holidays or outdoor improvements to be worrying about our boilers.
But as the colder months begin to creep in and boilers start to encounter problems, many people find themselves without heating or hot water as their boilers haven't received the correct checks and maintenance sooner.
So, if you're thinking of staying one step ahead, here's a few benefits of getting your boiler serviced during the warmer months.
Avoid breakdowns and potential problems
Our boilers are essential for keeping our homes warm and cosy with a plentiful supply of hot water all year round, but as winter approaches our boilers are expected to work overtime to keep up with the demands the cold weather places on them.
Getting your boiler serviced in the summer is a great way of safeguarding against breakdowns and potential problems later in the year when you need your boiler most, so plan ahead and ensure your boiler is in tip-top condition and ready to tackle the cold British winter.
Beat the rush
Ever had a boiler emergency and couldn't find a company available right away to fix the problem?
Heating companies are at their busiest during the winter months, so if you do end up with a boiler that isn't working correctly or worse still, doesn't work at all, you might find yourselves waiting days for someone to come and look at the problem.
Planning ahead and getting your boiler serviced in summer means that you don't run the risk of a home without heat or hot water as the season's change and you'll be able to choose a date and time that suits you.
Energy efficiency
A well-maintained and regularly serviced boiler is an energy efficient boiler, so don't leave yourself wide open to high heating bills this winter and have your boiler tested by gas professionals before the cold weather sets in.
With energy prices climbing steadily, you'll want to ensure that you keep your bills manageable and a boiler service and health check is the perfect way to make sure that your boiler is running as efficiently as it possibly can and not wasting valuable energy that can lead to high bills.
Image credit: corgi-homeplan-how-safe-is-your-home.org/