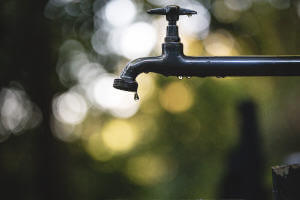 With the warm months of summer fading into the distance and the colder seasons creeping upon us, now would be the perfect time to ensure that your pipes are prepared for winter. We have collated our top tips to ensure that you can prevent any freezing or bursting occurring within your property this season.
Observe for leaks
By inspecting your pipes before the colder weather sets in, you are giving yourself and your property the time to call for a fast repair, saving from any damage. When the weather loses heat, the smallest amount of water leaking from your pipes can freeze and result in a burst which requires repair work or even a full part replacement.
Provide warmth
On those icy December mornings, your pipes may need a little TLC and this tip really can help steer away from any damage. If your homes heating is running, open any cupboard doors that contain pipes and allow them to benefit from the heat as well. You may also wish to store a few heated hot water bottles in the cupboard if you are heading out and switching your heating off.
Insulation
Much like the step above, reliable insulation can provide your pipes with the warmth they require to continue to operate smoothly. Focus mainly on any pipes in basements, lofts or garages as these tend to freeze over faster than those inside the hub of your home. You can do this by use of pipe insulation or heating tape.
Trickle your water
If you are aware that the temperatures are due to drop overnight, it can be beneficial to leave your taps trickling with water through the night. This will ensure that the pipes are operating with a constant flow of water and will add prevention to their cause to freeze whilst you sleep. Granted, it may add some cost to your water bill, but it can also save you from the costs of a repair or par replacement.
Turn off your water
If you are heading away for the holidays, or taking a winter break, shutting your water off at the main stopcock will prevent the water from continuing to gather or flow through your pipe work. As your home will be unattended, it will lose heat and the water in the pipes can begin to freeze, resulting in you returning home to issues such as flood, high water bills or frozen and burst pipes.
If you suspect that the pipes in your property are prone to leaks, bursts or freezing this winter, then call for a member of our specialist team at Platinum Plumbers to give your home a professional assessment and offer advice tailored to you. We will also be on hand throughout the upcoming winter months to supply you with fast and effective repairs, ensuring that you don't go without water this winter. To book an appointment with us, or for any questions relating to your pipework, give us a call on 020 8855 0361 or drop us an email at .