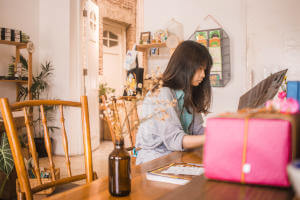 Finally, the warmer weather is here and when it comes to your boiler, this means only one thing… service time! Over the winter months, yours has saved you with plenty of warm showers after those brisk walks in the cold outdoors and those radiators that bought a heated comfort during those chilly evenings you spent curled up on the sofa. As your boiler has treated you so well, it would only be right to return the favour. With many illegally trading service engineers operating today, it is important that you do your research and select one who is Gas Safe Registered. To assist you in choosing the right one for your home, we have summarised the factors in which you should look for.
Choosing the engineer
Choosing an engineer who lacks the correct training or qualifications could result in catastrophic faults occurring within your home, such as gas leaks or explosions. This is why it is important to only ever choose an engineer who has proof of being Gas Safe Registered. You are able to check those you have researched by searching to see if they appear on the Gas Safe Register before contacting to enquire about an appointment.
What to do upon arrival
Once you have a service scheduled in with an engineer, they will arrive at your door with an ID card to hand. You will be allowed to check over this and it is important that you check for two things:
Are their qualifications up to date? This will be visible on the front of their ID card.
Are they registered to carry out the specific job in which they have arrived to do? The jobs and services that they are registered to deliver will be listed on the back of the ID card.
If you are suspicious about your engineer, you do not have to let them into your home. You are able to politely decline and file an anonymous report to the Gas Safe Register who will deal with the issue.
What to watch out for during the service
If you wish to, you will be able to watch the engineer run the relevant service assessments on your boiler. Let's run through the checks you should be aware of them going over:
They should remove the boiler casing to allow them to observe your boiler and the controls, ensuring that they are not faulted and work effectively as they should. They should also check for any signs of corrosion or leakage as well as cleaning any parts which require them to do so.
They should then observe the gas pressure to confirm whether it is operating safely and effectively within the correct limitations. The same process will be carried out for the checks of the flue emissions.
If any parts need replacing, your engineer may be able to do it on the day, during the same appointment time as the service. It is common for plumbers and boiler engineers to have common use spare parts in their vehicle for times like these.
The boiler casing will then be replaced and sealed shut before a report is written up and signed by your engineer.
Here at Platinum Plumbers , all of our engineers are Gas Safe Registered. We work in a way which allows you to rest assured that we will only ever send a correctly qualified engineer to you for your boiler assistance. No matter your boiler query or need for help, contact us on 020 8855 0361 and  where we will be happy to assist or schedule an appointment for you.