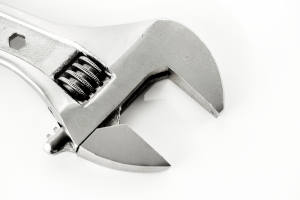 Your boiler is a vital part of your home, one that is responsible for supplying you with warmth and hot water all year round. If your boiler were to break down unexpectedly, it could cause a big disruption to your daily routine.
Having an annual boiler service is the best way to make sure your boiler is running smoothly and to spot any potential problems before they become serious.
When should I have my boiler serviced?
We recommend that you have your boiler serviced by a Gas Safe registered plumber once a year. The best time to have your service is during summer when your heating demand is lower. You'll want to have any faults fixed before winter, which is the time of year when you're really going to need your boiler to work.
4 reasons why you need an annual boiler service
Let's look at the top four reasons why you should book an annual boiler service:
Keep you and your family safe
Your boiler is precision engineered to keep you safe. However, there is always the potential for faults that could put your health at risk.
Gas leaks are thankfully incredibly rare, but corrosion or wear and tear may increase the possibility of a leak. If your gas leaks when the windows are closed, the danger is that a spark could ignite the gas and cause a fire.
Carbon monoxide leaks due to poor ignition or a blocked flue can cause long-term health issues. As carbon monoxide is colourless, odourless and invisible, you might not even be aware there's a problem.
Your boiler is full of hot water heated at temperatures up to 70 °C. A sudden water leak has the potential to cause injury, especially if the water makes contact with an electric current.
Catch faults early
Unless you're a Gas Safe registered plumber, you won't know you have a problem until the day you find yourself with no heating or hot water. During your boiler service, your plumber will be able to spot any developing problems and fix them before they do any major (and often expensive) damage.
Scheduling your boiler service in the summer means you'll have the peace of mind that your system won't break down in the winter, when you really need it.
Keep your warranty valid
Most people don't read the small print of their boiler's warranty. Manufacturers typically require you to have your boiler serviced annually to keep your warranty valid. It's a good idea to keep your warranty active as it can cover you for the cost of boiler repair and replacement for up to 10 years.
Save money on your energy bills
These days boilers are more efficient than ever before, but you need to service them regularly to maintain their efficiency. An inefficient boiler will mean you have to turn it on for longer to maintain the temperature you require, costing you more money and increasing your carbon footprint.
What happens during my boiler service?
During a boiler service, your Gas Safe registered plumber will carry out various tests and checks on your system, such as identifying any faults or leaks, and ensuring everything is running safely and efficiently. The service usually takes less than an hour.
Thinking of getting your boiler serviced? Why not get in touch with one of our Gas Safe registered plumbers at Platinum Plumbers. Contact us by phone on 020 8855 0361 or via email at for a friendly chat or to book an appointment.