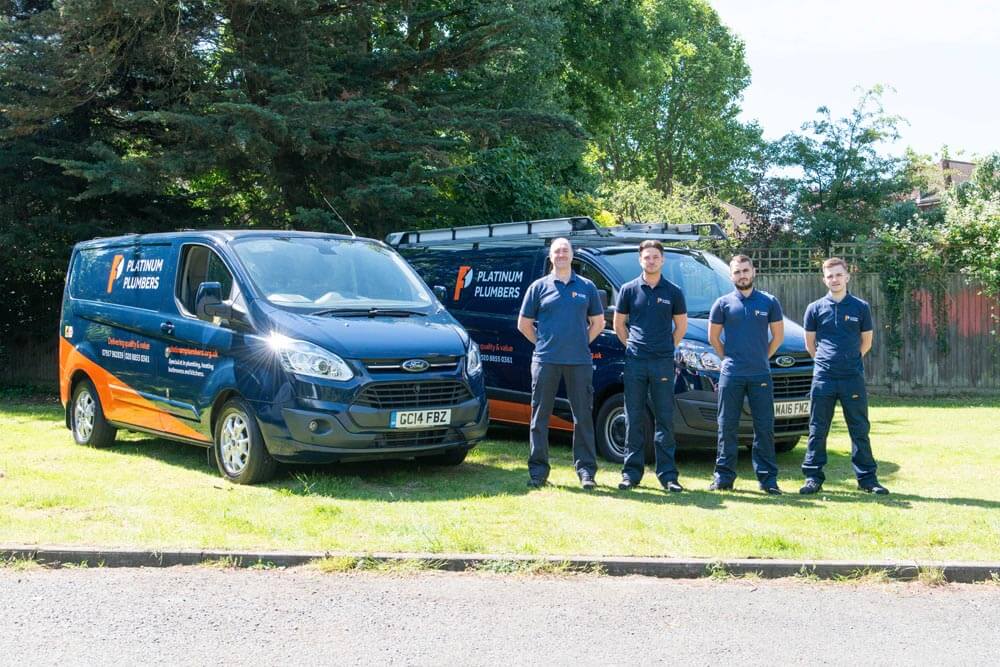 Nothing is too much trouble for Platinum Plumbers. Our primary focus is you, the customer, and we promise that our team will go to great lengths to ensure you are completely satisfied, every time. You will have a single point of contact throughout to ensure you enjoy a prompt, efficient and courteous service.
We also promise that you will only ever pay the right price for the right job. Our pricing is completely transparent and our quotations are always free, as is our advice.
The right values
We are a Gas Safe registered company (199604) formed in 1998 and all our plumbers are either NVQ or City & Guilds qualified, plus our apprentices are working towards these. We are committed to ensuring our team are up to date with current regulations as well as being trained in the values of our business. This means that when you choose Platinum Plumbers, you can be assured of a professional, safe, compliant and efficient service.
A Platinum workplace
We invest in the future of our company, and our local area, by embracing apprenticeships or career changes. At any one time, we will have at least one apprentice working with one of our teams and we are committed to ensuring that we contribute to their development through sharing our knowledge whilst supporting them through college training.
What's more, we do our best to make Platinum Plumbers a great company to work for – we respect our employees and the lives that they have outside of the workplace and believe that this contributes to a great team spirit and an environment where we place our customers' needs before our own.
Contact Platinum Plumbers
Email us or fill in our simple contact form to arrange a free, no-obligation quote.