Bathroom fitters in London
There's more to a bathroom than reliable plumbing.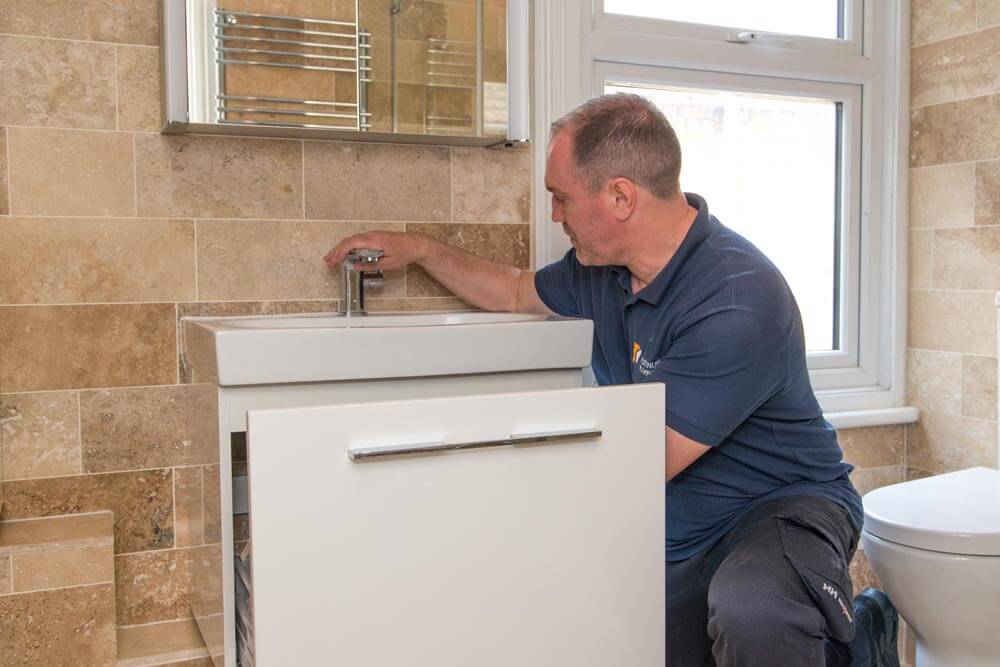 For many of our customers, the bathroom is their favourite room in the home yet many had put off refurbishing their bathroom, worried about the potential cost or disruption. With Platinum Plumbers, you don't need to worry – we are expert bathroom fitters in London and have a great deal of experience in designing and installing dream bathrooms in a manner that will minimise any disturbance to you. And even better, our bathrooms are always within your budget.
Our customers don't just choose to have bathrooms refurbished, we can transform any space to a stunning new room – be it a refurbishment or maybe you're looking to convert an existing room or move a down-stairs bathroom, upstairs.
Our service is fully managed – we work closely with our London-based customers to design a beautiful bathroom, from traditional through to modern, and only when you're happy with the design, will we move on to the fitting. Our service is all encompassing so you don't have to project manage other tradespeople.
Our bathroom design and installation service includes:
What goes into fitting a dream bathroom?
All aspects are considered when installing your bathroom, including:
Our bathroom services
We're on tap for all your bathroom needs, including:
Why choose Platinum Plumbers as your bathroom fitters in London?
What They Said
Please read what our customers have said about us on:
Contact

Platinum Plumbers
Email us or fill in our simple contact form to arrange a free, no-obligation quote.